Welcome to the 12th EAHIL Conference!
DISCOVERING NEW SEAS OF KNOWLEDGE
Technologies, environments and users in the future of health libraries
EAHIL 2010 main themes:
Health technologies assessment
Evidence-based librarianship
Bibliometrics
Information literacy
Library spaces and places
Preservation and memory: old collections in a digital world
Health and biomedical informatics
Scholarly publishing and open access
Emerging technologies and tools: innovative health information management, Web 2.0 / Web 3.0
Health librarians in the 21st century: opportunities, roles, competencies, skills, marketing, leadership
User statistics
Library management
Dear Colleagues
The Portuguese Association of Health Documentation and Information, APDIS (Associação Portuguesa de Documentação e Informação de Saúde) in collaboration with EAHIL - European Association for Health Information and Libraries has the great pleasure of inviting you to the 12th EAHIL Conference, in Lisbon, Portugal, 14th - 18th June 2010.
This is the second EAHIL conference in Portugal since Coimbra in 1996.

This time the Conference will take place between Lisbon and the Estoril Coast also known as the Portuguese Riviera and close to the most westerly point in Europe.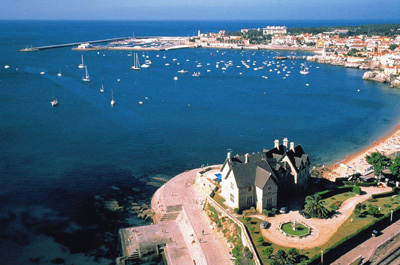 Near Estoril, the majestic Sintra Mountains cast a veil of mystery over the town nestling on its northern slopes. The hills and the surrounding area have been classified by UNESCO as a World Heritage site both for their cultural significance and for their outstanding natural beauty.
Come and join us, in this great adventure of discovering new means to offer qualitative services to library users!

This site will be updated with more information as soon as it becomes available. However if you have any comments/questions feel free to contact us.
| | |
| --- | --- |
| Margarida Meira | Isabel Andrade |
| Chair of the Local Organising Committee | Chair of the International Programme Committee |
|   |   |
|   | Paula Saraiva |
|   | Co- Chair of the International Programme Committee |